A SYMPOSIUM PROPOSED BY ARCHITECT OLA-DELE KUKU
held on 08 JUNE '17 — 18:00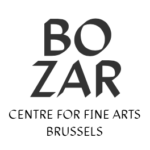 This symposium, proposed by architect Ola-Dele Kuku, addresses African urban space as a place for progressive socio-cultural development, conflict prevention, and post-conflict rehabilitation. It is held under the patronage of the Embassy of Sierra Leone in Belgium and in the presence of H.E Mr Ibrahim Sorie (Ambassador) and the Minister Counselor Mrs Florence N. Bangalie .
The discussion will investigate modern alternatives in the integration of creative arts and culture as tools to formulate, regenerate and activate a synthesis for a progressive socio-cultural development amidst the destruction and devastation of the environment, which are the prominent aftermath in a conflict zones.
The case of Sierra Leone is addressed. Freetown, the capital city would require the establishment of major cultural events or the accommodation of expressive creativity in order to introduce a social consciousness of geography and place with reference to years of conflict. This will also assist in the creation of different ancillary industries, structures and several economic activities in response to the possibilities associated with the proposed events.
Guest participants:
Melbourne Garber, Expert in Monuments and Relics of Sierra Leone, Trenton NJ, (USA)
Juwan Ogungbe, Composer and musical director, London
Koku Konu, architect, 'Cultural Mapping' project, Lagos
Topics addressed:
• Why is social conflict a major aspect of contemporary culture, and what are the necessary means to conflict prevention and progressive development?
• Is conflict – as the main organizational principle behind the way things are ordered -necessarily a negative, destabilizing factor, or on the contrary can we manage and even benefit from it?
• What does it take to create an alternative approach within the routine of responding to a conflict?
• How can you translate the very complex dimensions of extreme human conditions in conflict and disasters zones to something someone can relate to within their own private space?
• Curating the community and environment has always been an essential property of social order and coordination which relates to people-environment interrelationship and identity. This is an essential responsibility that defines curating as a Social Science.  How can 'Applied Architecture', 'Creative Art' and 'Design Application' in post-conflict rehabilitation encourage creative synthesis for innovative thinking for new products and new spatial morphology?
Ola-Dele Kuku is the founder of L-ARN (Laboratory for Academic Research Network). He has lectured  at numerous  international conferences and coordinated  various academic workshops on the application of architecture, art, and design for progressive socio-cultural development. He has been a tutor / guest tutor at several architecture institutions.
He has long studied and taught the phenomenon of conflict, and has conducted extensive research in Freetown, Sierra Leone. In 2002 he organized a seminar in Lagos Nigeria, 'Culture and the Contemporary African City' which examined the impact of progressive cultural development on social structure, social distribution density, social economy and cultural identity. L-ARN now proposes the 'Education Development Programme' and the 'Event Based Development Process' as a means to a 'Progressive Socio-Cultural Development', 'Conflict Prevention', and 'Post-Conflict Rehabilitation'.
BOZAR CENTRE FOR FINE ARTS – Brussels
Production: Africa Desk
Presentation: AFROPOLITAN
Partner: L-ARN